HR, solo exhibition at Human Resources, Los Angeles, 2015
An exhibition of new work consisting of backdrops, equipment, furnishings, and clothing. The exhibition proposes an ambiguity around these objects, and how they might oscillate between aesthetic proposition, functional use, and absurd adaptation. Assembled around us, the works outline open-ended sets, figurative utopias, and allegorized landscapes. Somewhere between the field, the court, the lawn, the desert, the discotheque, and the office, our unattributed bodies can find vaguely open seats and space to move.
Full press release (PDF)
Exhibition check list (PDF)

With support from CBK Rotterdam.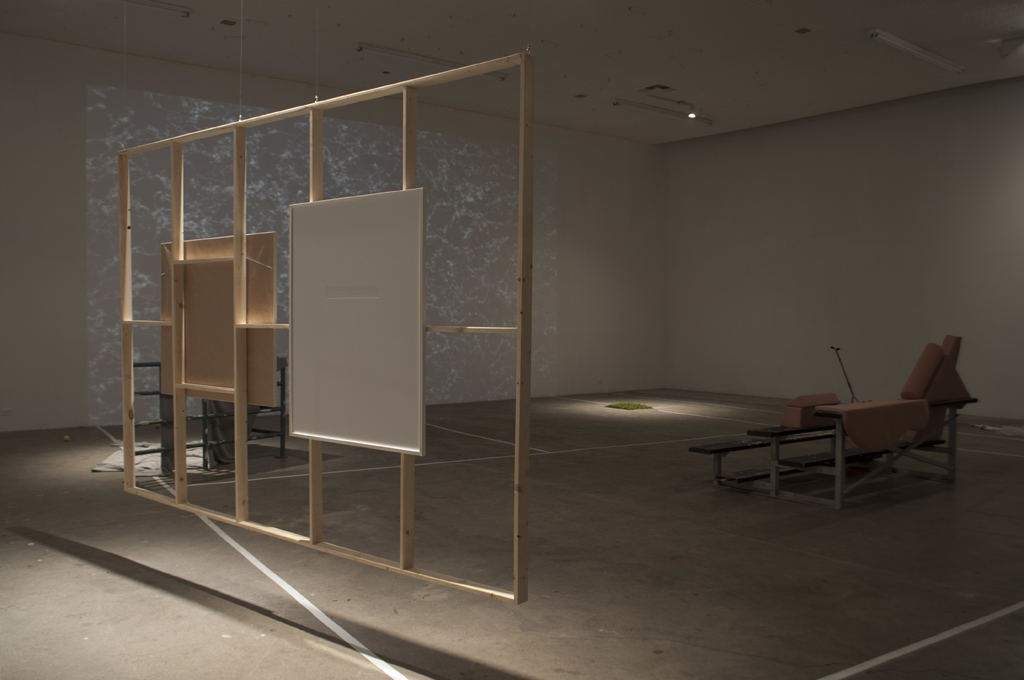 Installation View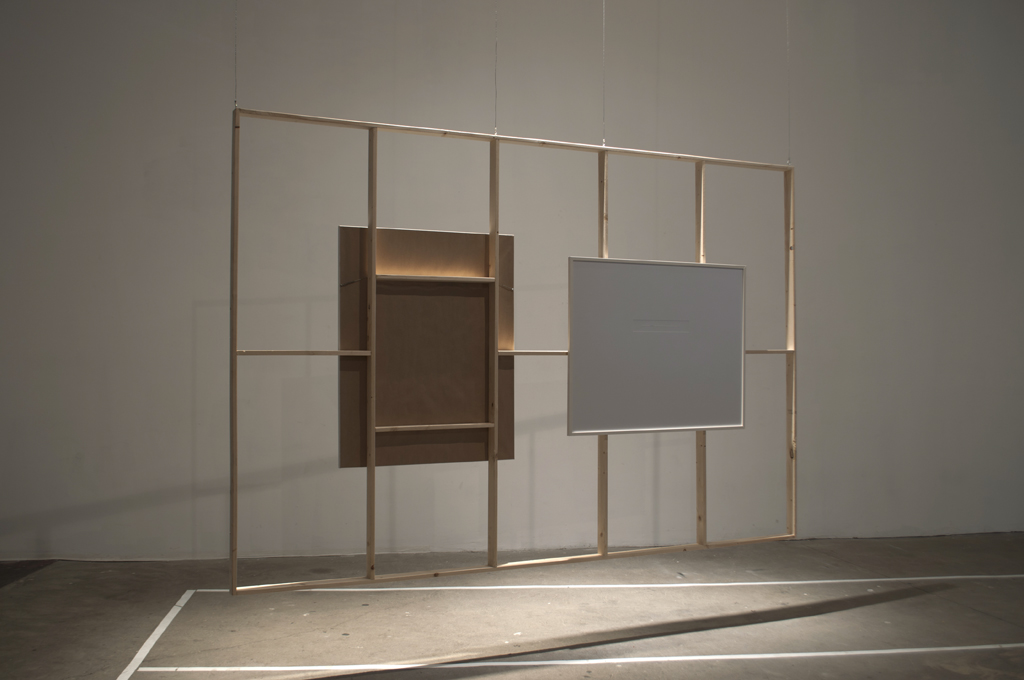 "body here" / "things end earlier"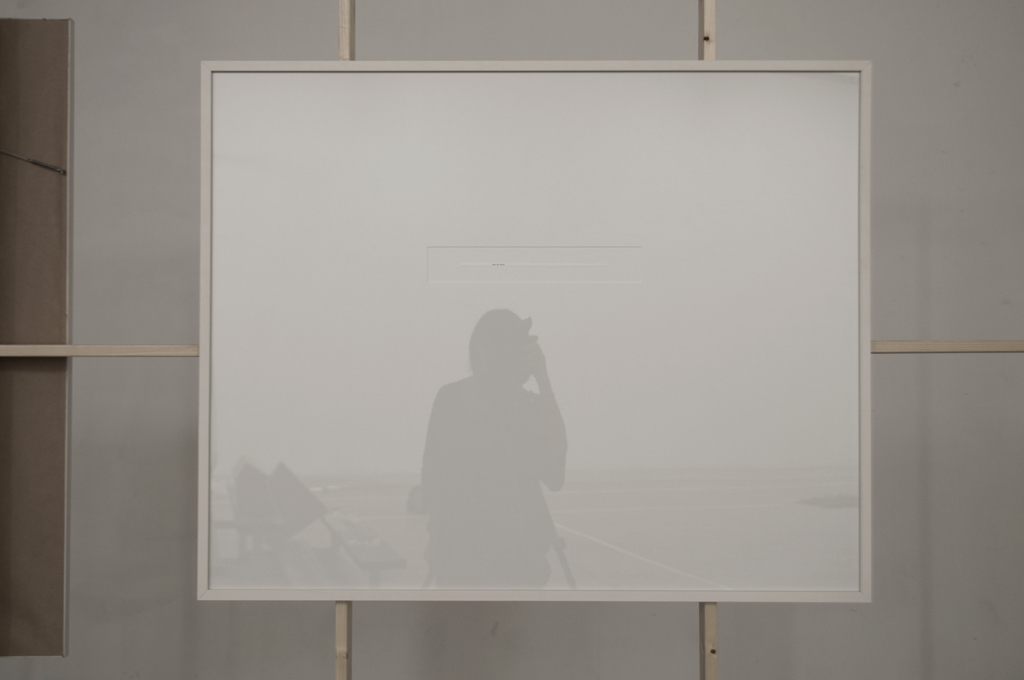 "things end earlier"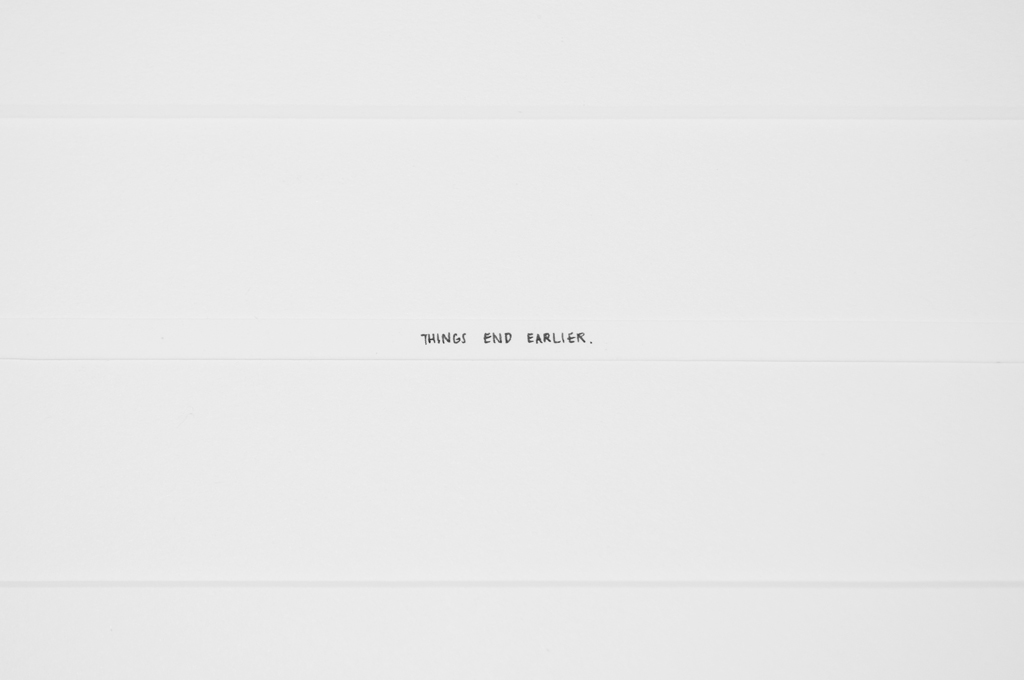 "things end earlier"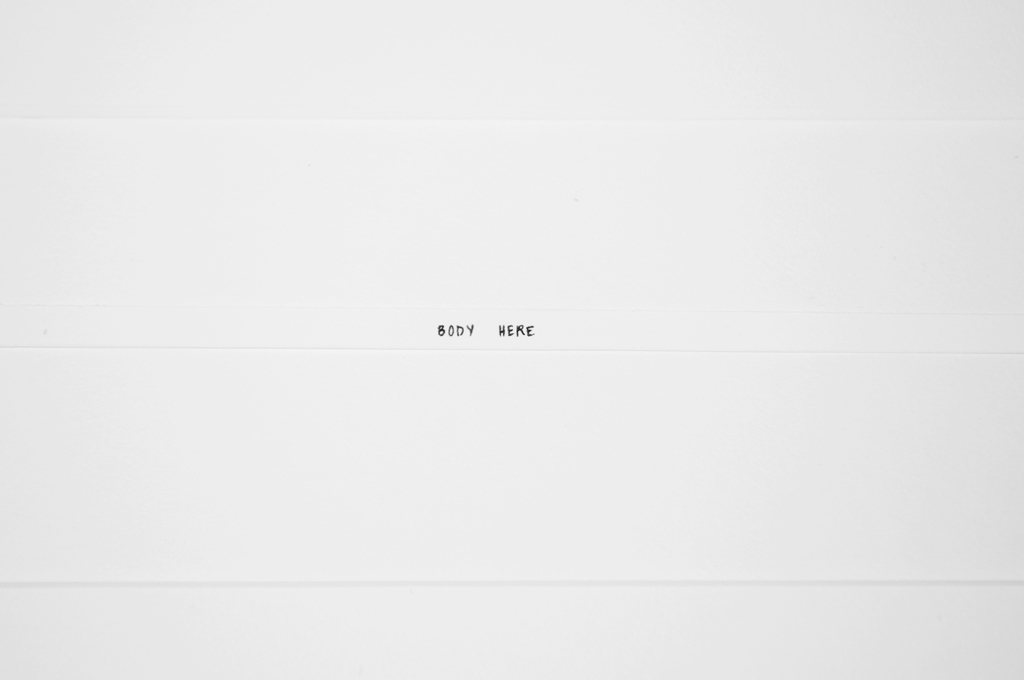 "body here"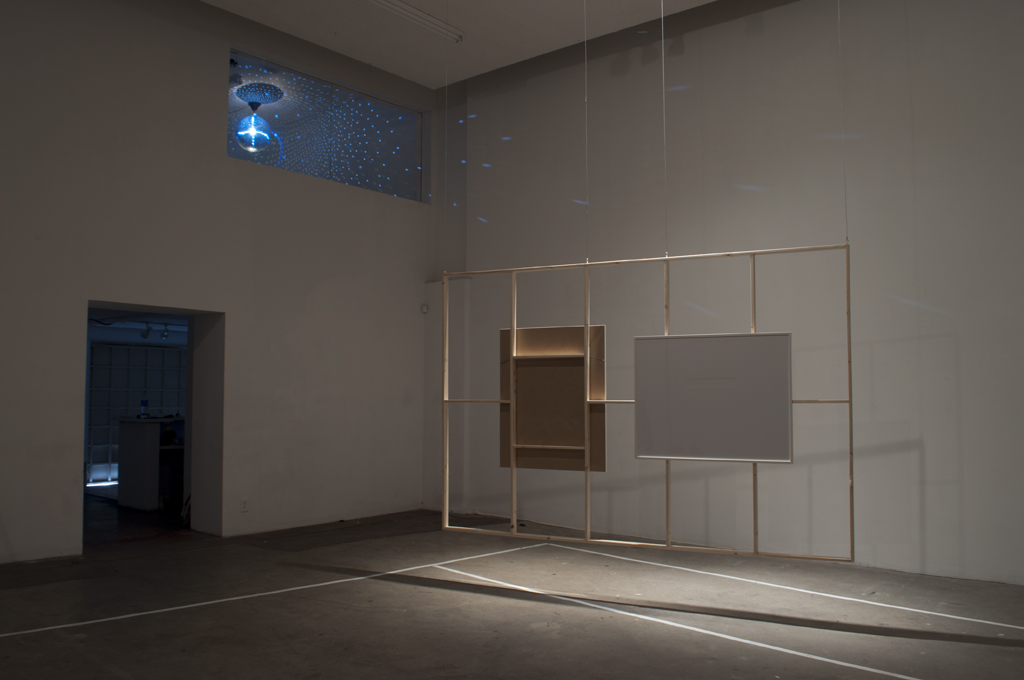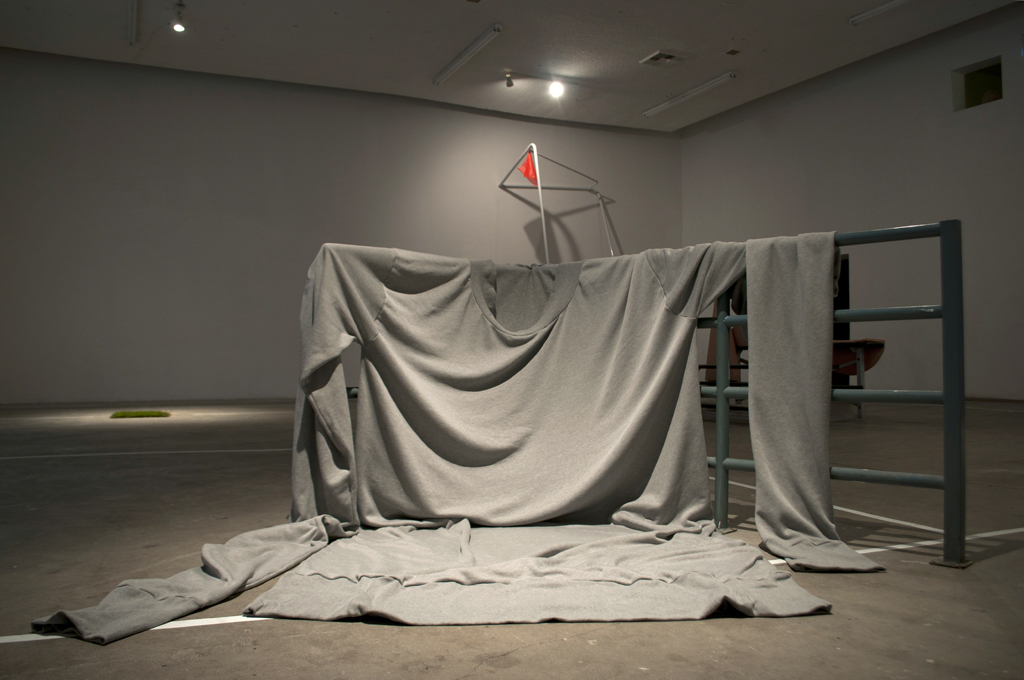 Fabrication 5. The Jogger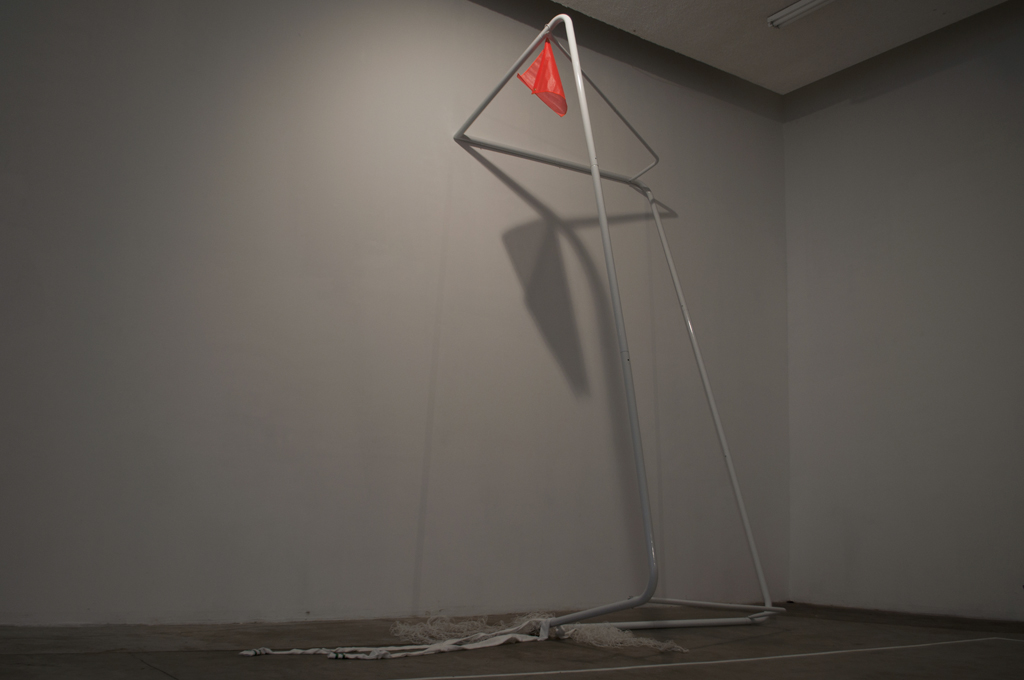 The Technical Area; 7 foot–8 pair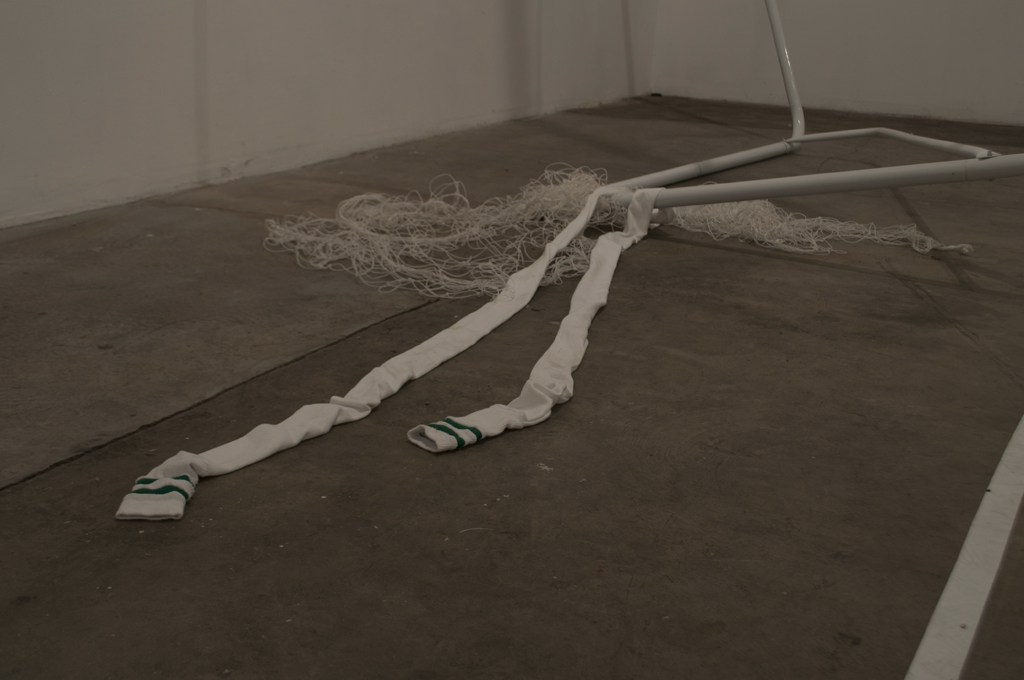 7 foot–8 pair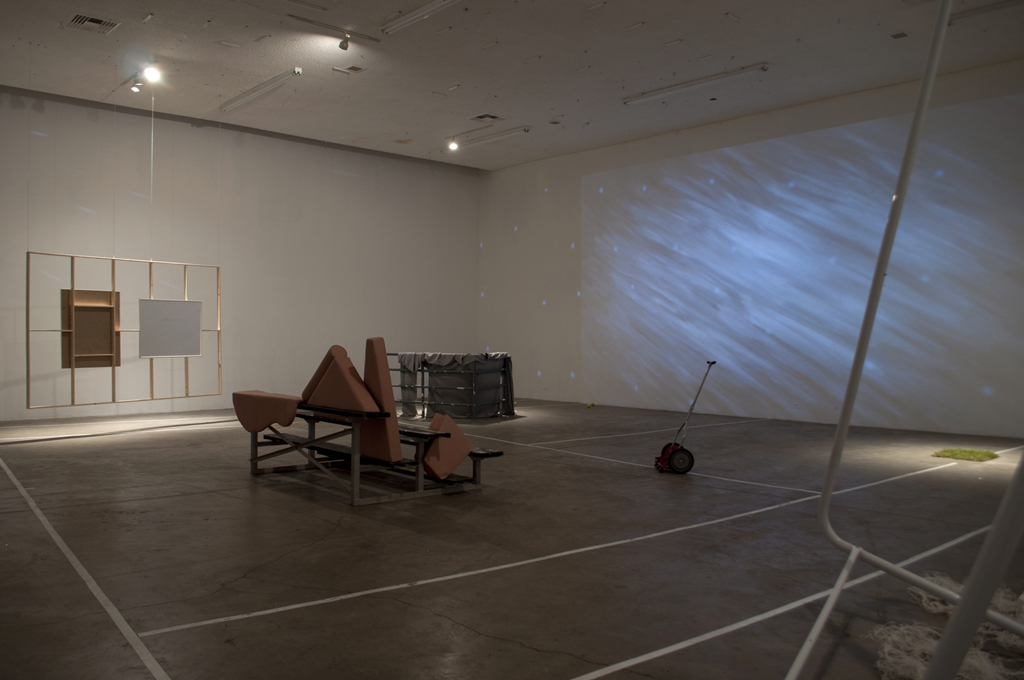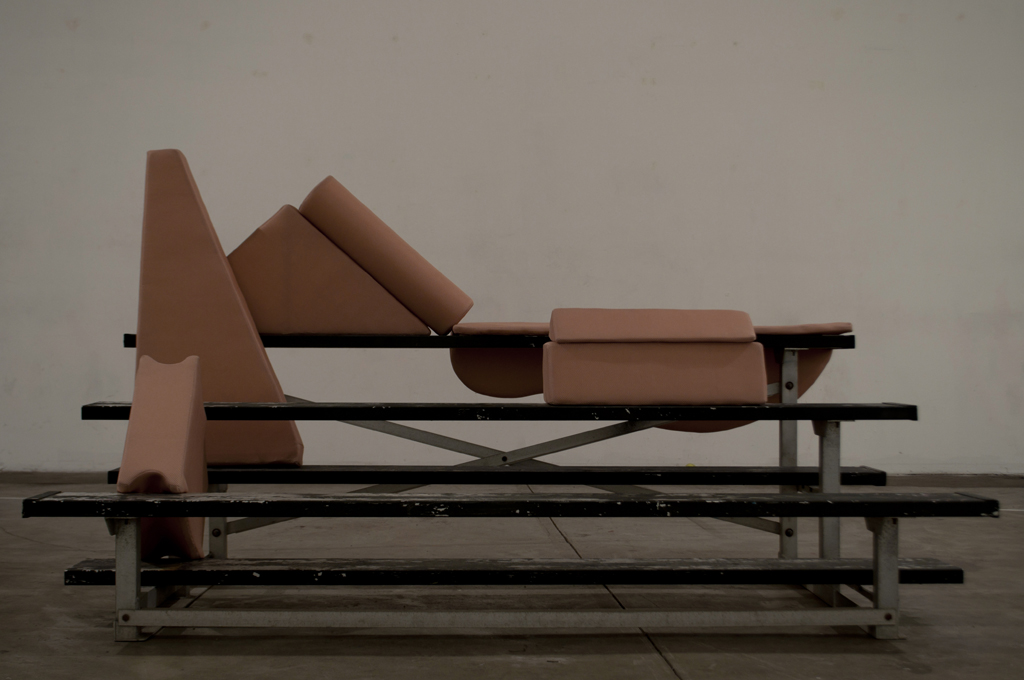 Adonis at the gymnòs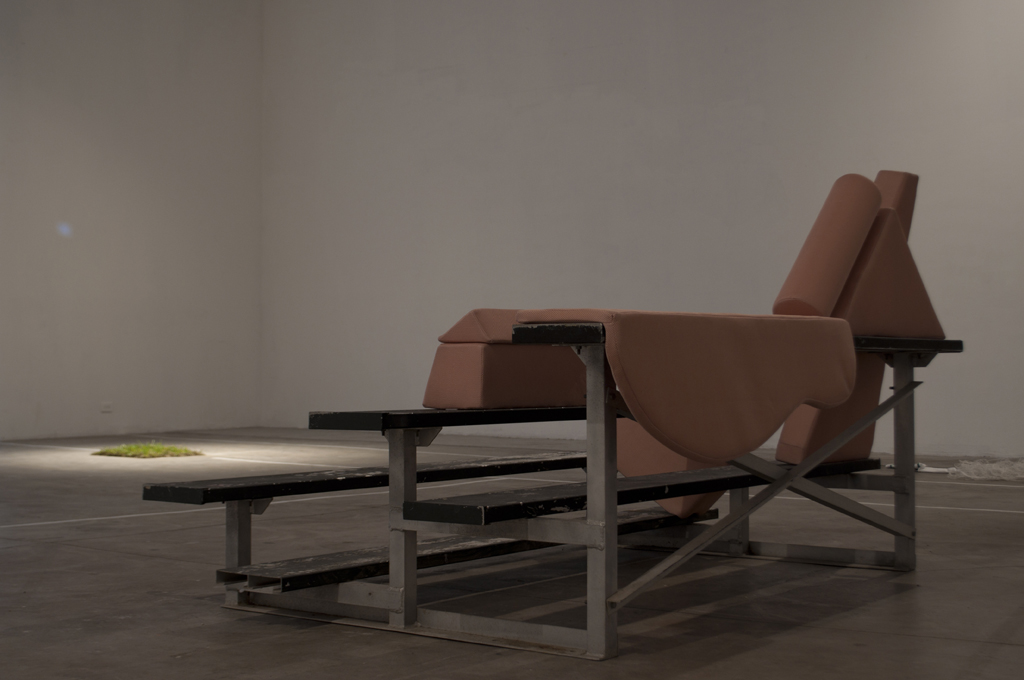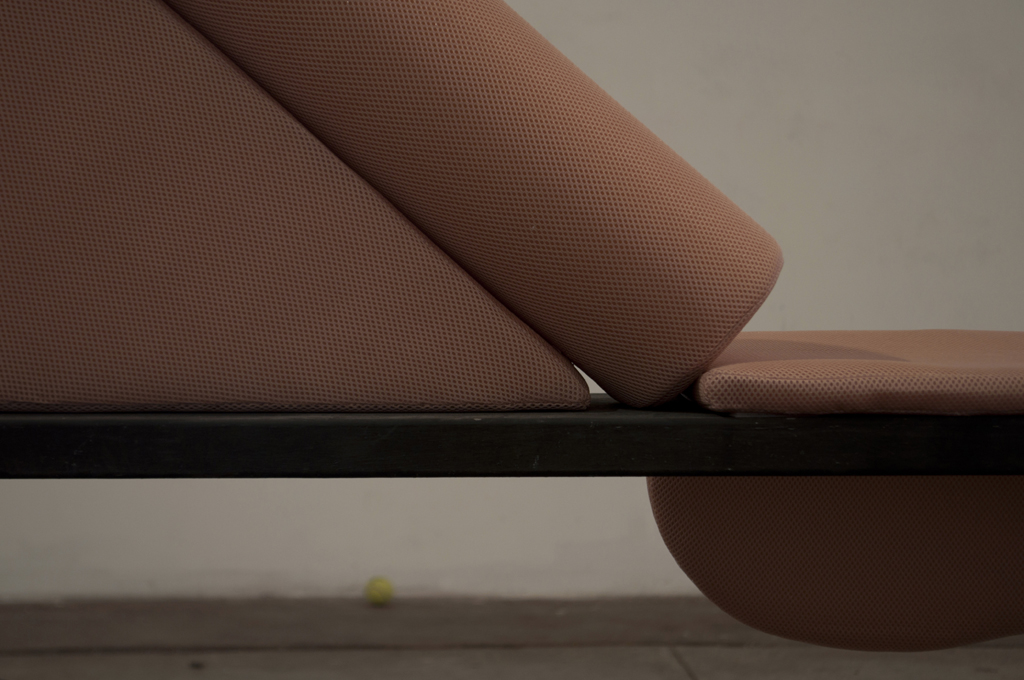 Safety Tape applicator, Plan AV104: Half court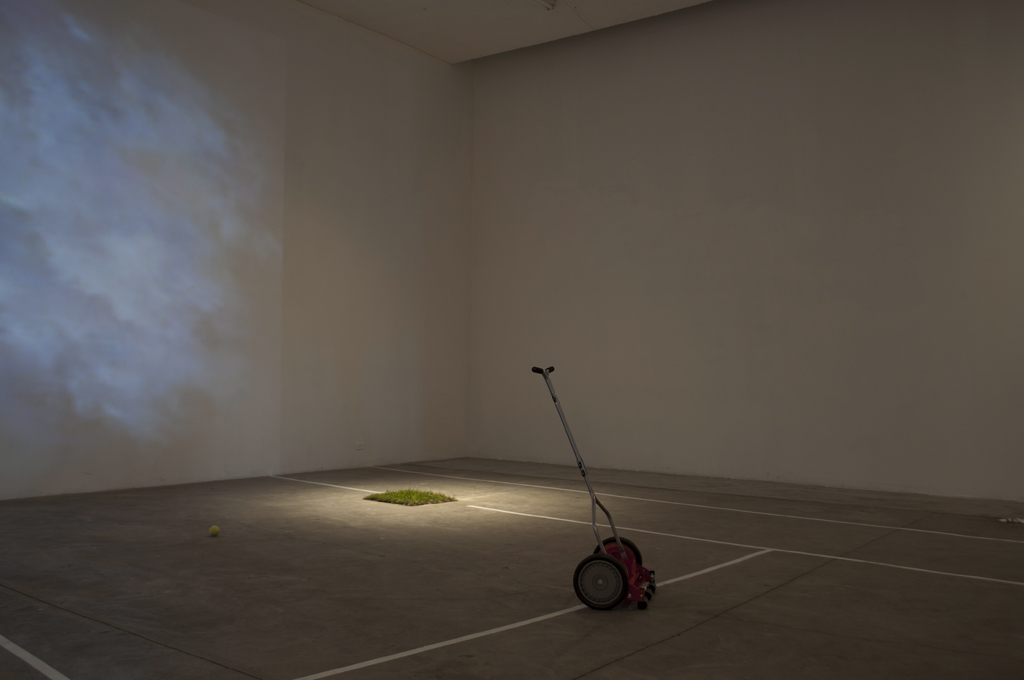 Great States Reel Lawn Mower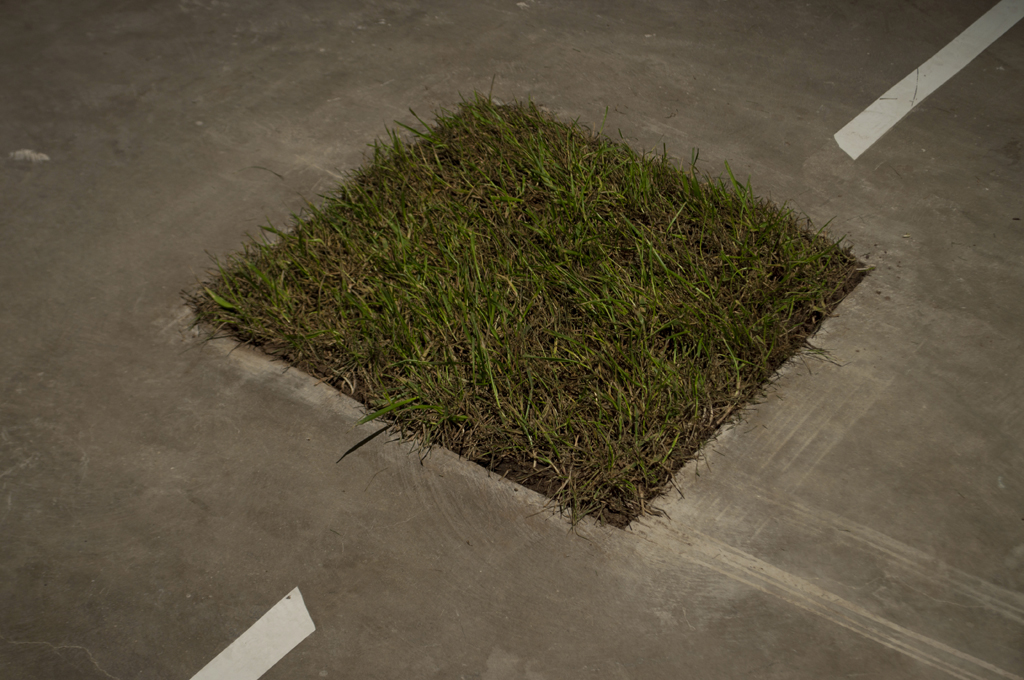 SqFt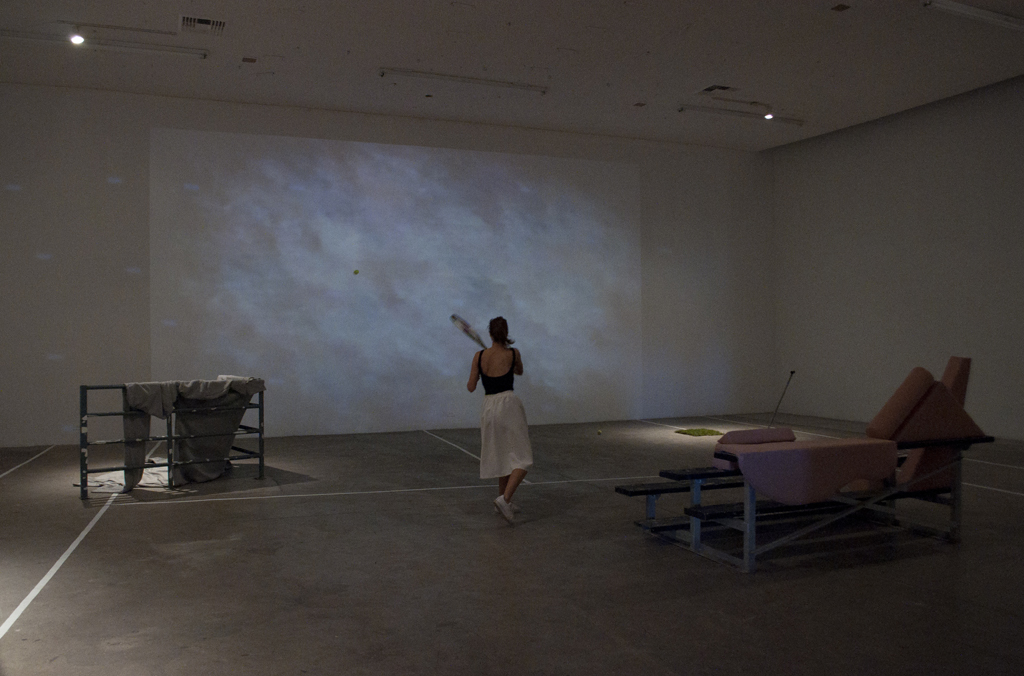 Studio Dynamics: Old Masters (video backdrop for tennis practice)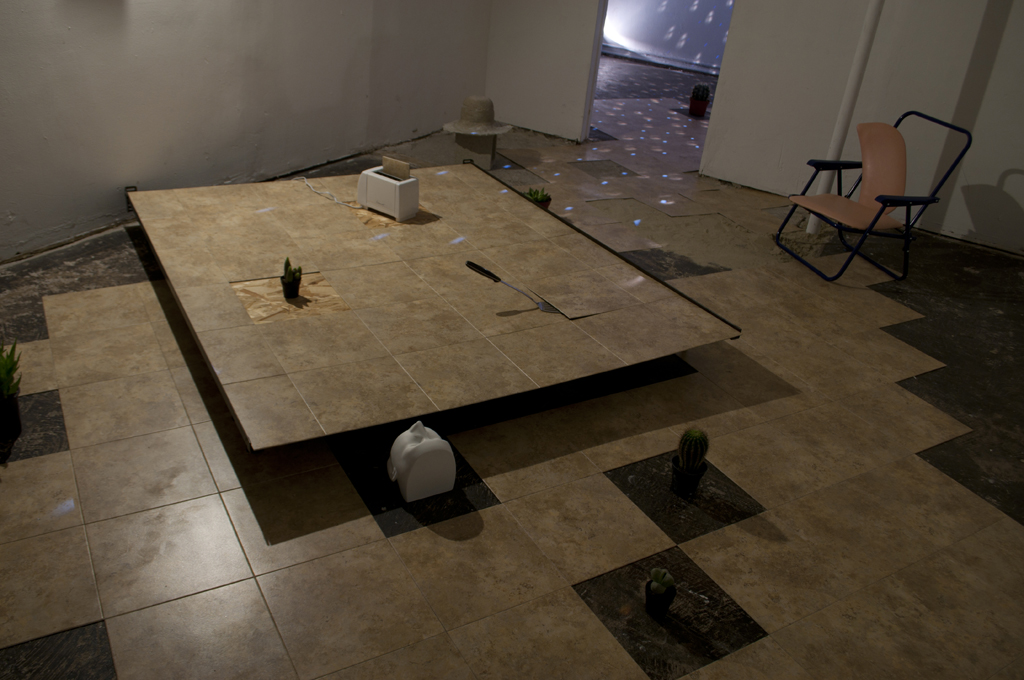 A floor called Exodus (after Mach 2)