Summer Ambiance, residency presentation at Centre International d'art et du paysage, Île de Vassivière, France, 2016


The works were shown in the exhibition Intra-Structures - Monster of the Seven Lakes at Treignac Projet, curated by Jussi Koitela.

A collection of sculptures, photographs, and collages that responded to the island and surrounding environs as a network, a body, and moreover, as a theatre or stage that might be inhabited or animated. The works act as props or set pieces, referencing the artificial lake and island of Vassivière. The lake is part of a network of lakes and dams that serve as hydropower plants and which can be drained to a nearby nuclear plant in case of a catastrophe. Surrounding these lakes, the landscape is inhabited by a fir tree industry imported from North America. The constructed landscape is emblematic of how what we may see or experience is only a small part of a larger economy of exchanges—such as agriculture, hydropower, and nuclear energy—and a network of social histories and relations.

The series Champignons de la région was comprised of photos of toadstools that were found during a walk in Obermutten, Switzerland, the champignons are presented as if they were from the local area. In this mode, the mushrooms are introduced as new organisms in the landscape, colonizing the woodland on and around the island of Vassivière. Mushrooms, fungal fruiting bodies, are part of economic exchanges of nutrients and information with other mushrooms and even the trees they grow under. The mushrooms became metaphorical devices to speak about the landscape itself as a body connected to far-reaching economic networks.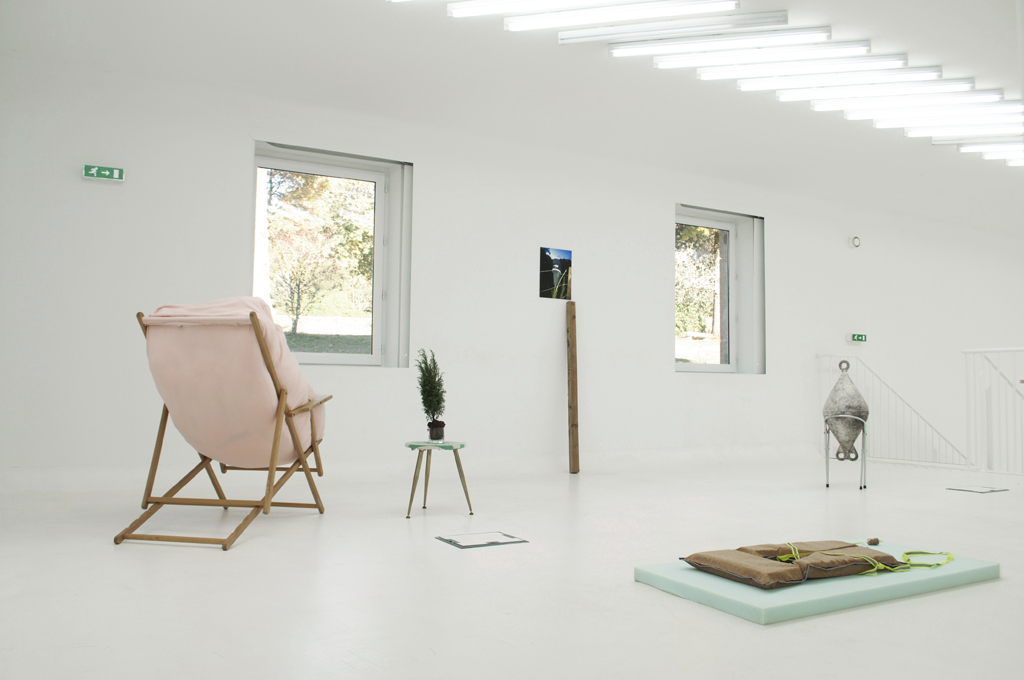 Clockwise from left: L'Île, chaise longue frame, fabric, fiberfill, reupholstered stool, plant, glass;Croc Croque, aluminum dibond print, douglas fir wood; Le Flotteur, buoy, aluminum stand; En Vacances, cork-laminated fabric, foam, reflective safety tape (fabric), cork;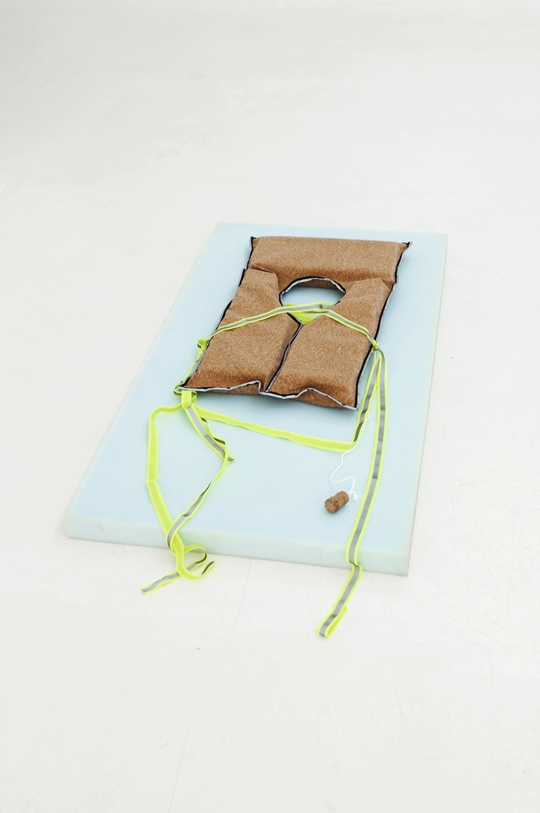 En Vacances, cork-laminated fabric, foam, reflective safety tape (fabric), cork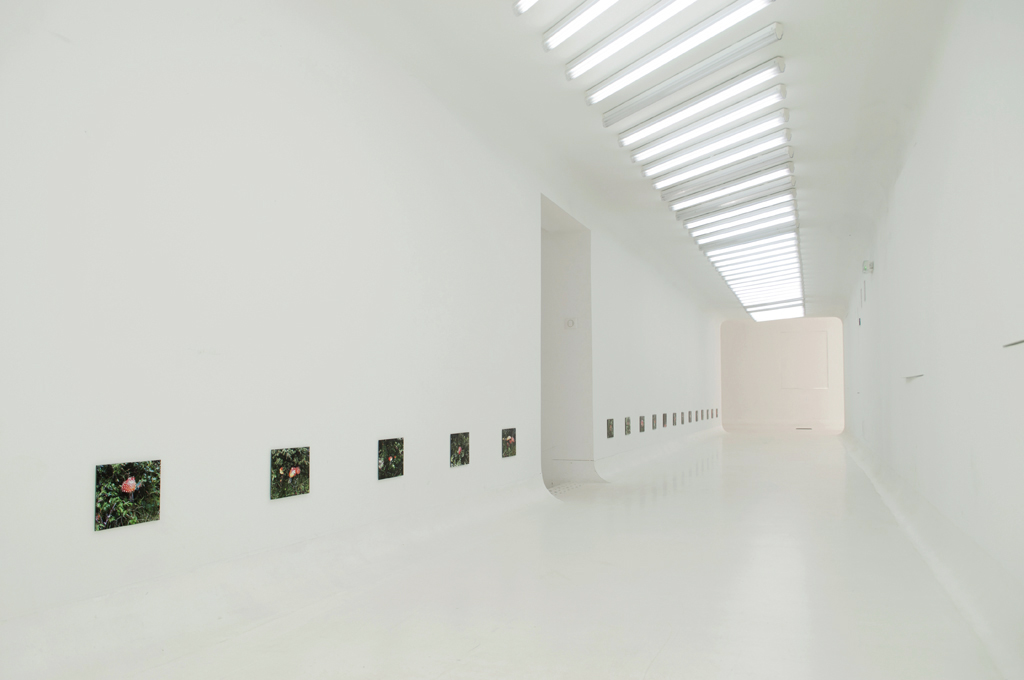 Champignons de la région, Aluminum dibond prints (20cm x 15cm), series of 19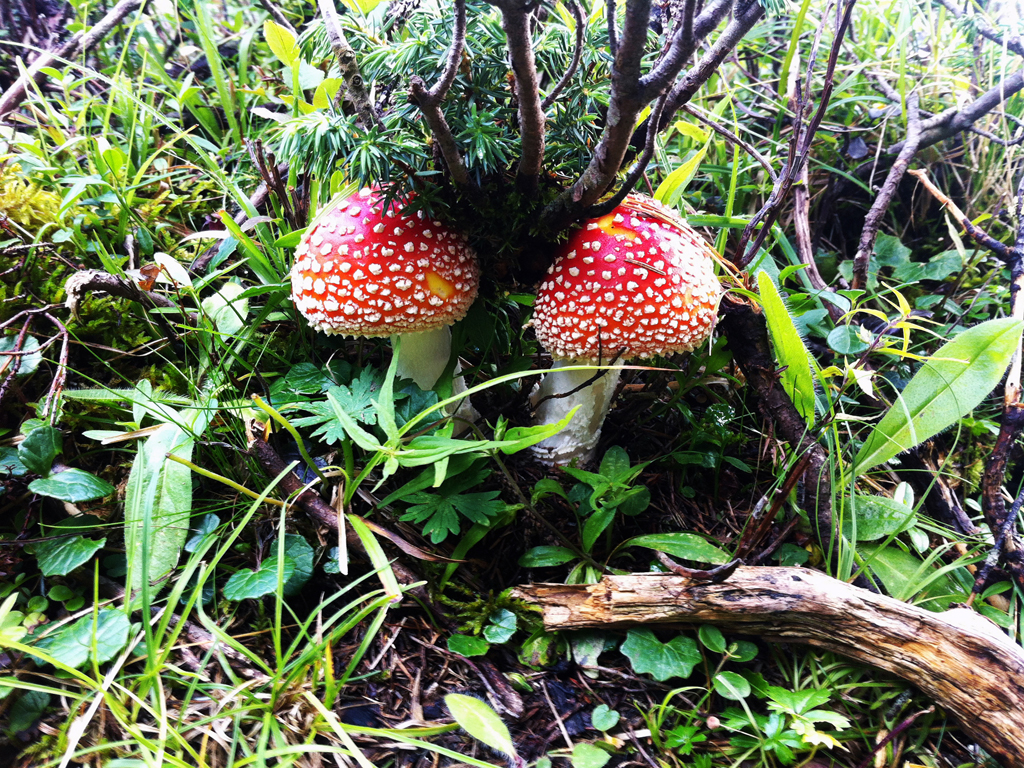 Champignons de la région,detail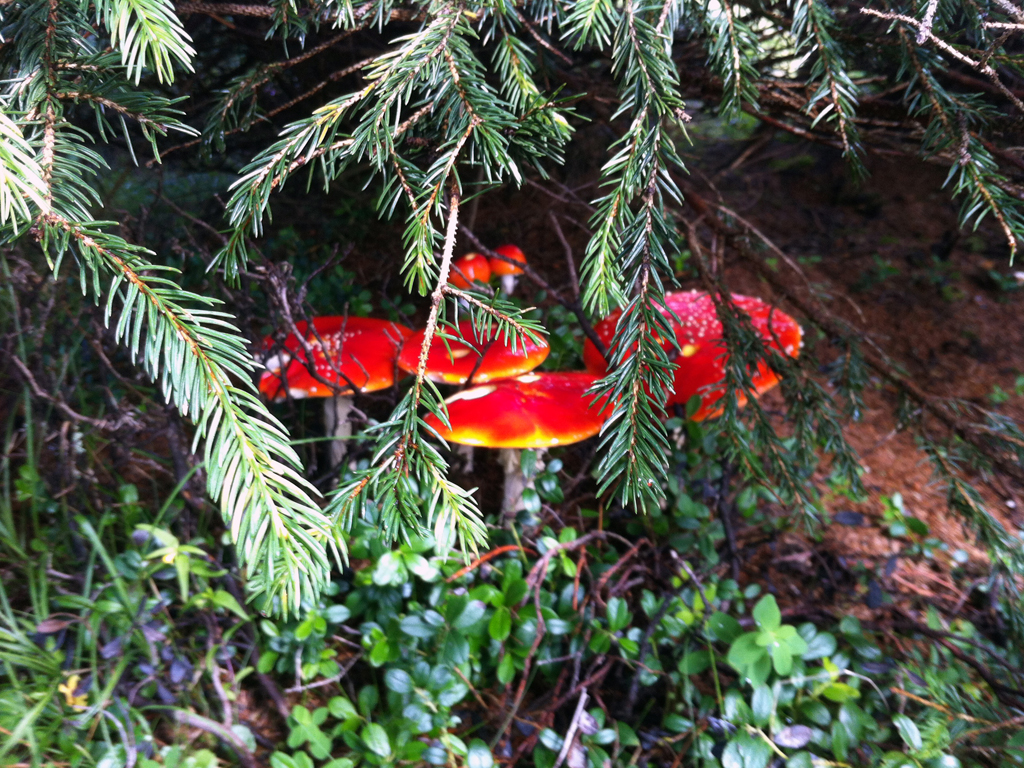 Champignons de la région,detail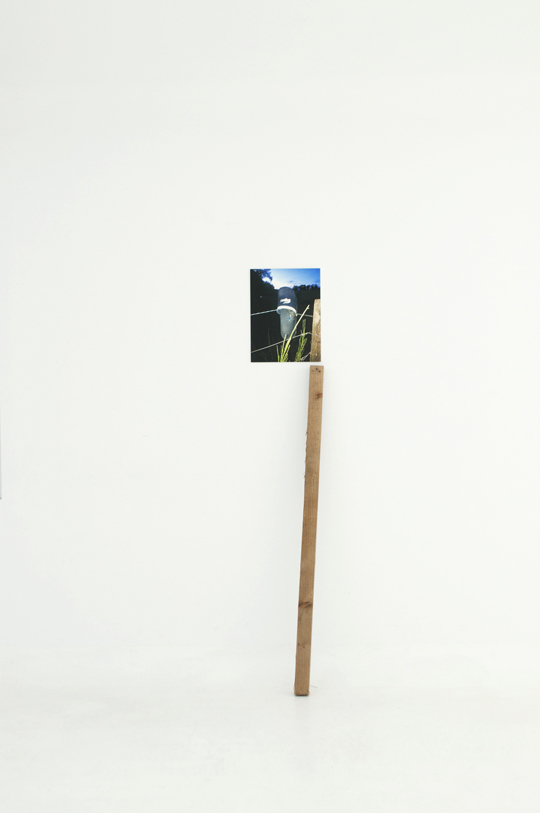 Croc Croque, aluminum dibond print (30cm x 40cm), douglas fir wood